At RMIT I was asked to provide a UX design solution to improve the uptake of use of data reports by decision makers at RMIT.
My solution provided users with a new familiar looking product which behaved like a website while sitting in the SAP Web Intelligence tool.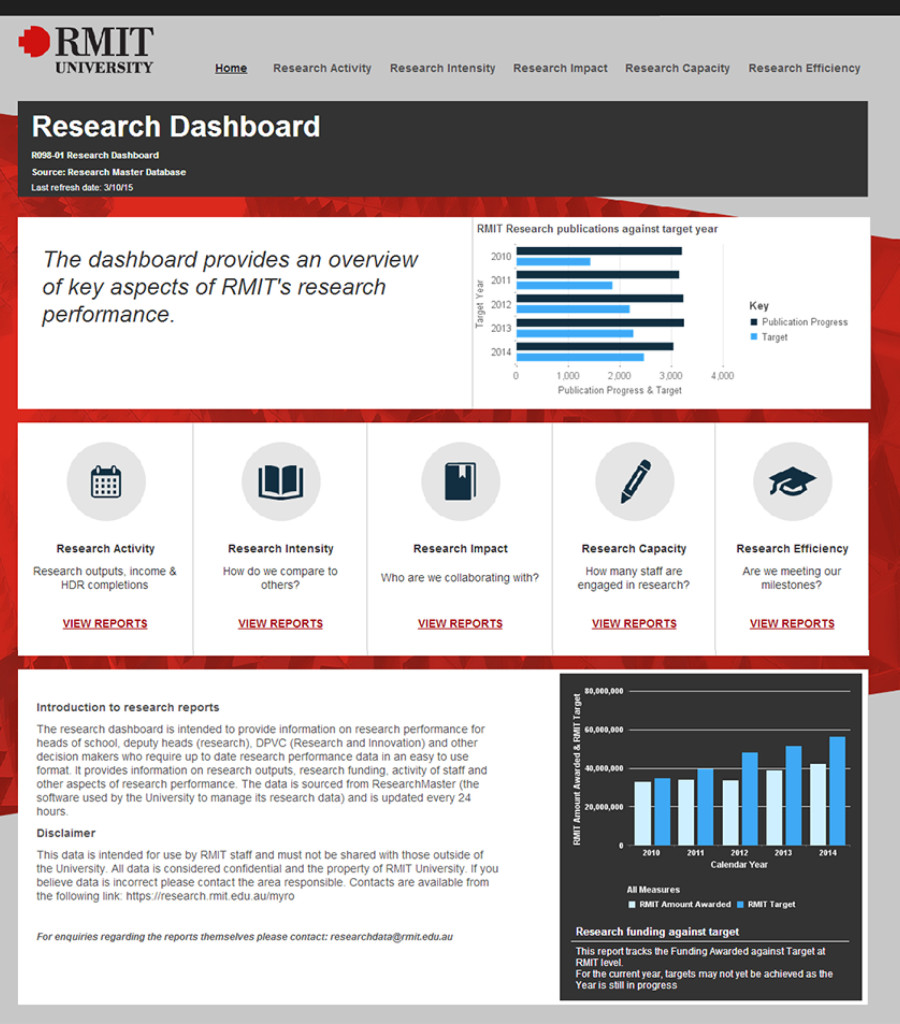 To begin with the report was very technical looking, and came surrounded by the toolbars of the SAP software. The users found this difficult as they were not familiar to the tool, which was built for report developers.
The main issues were:
Not being able to navigate between pages easily
Not being able to locate where they were within the number of reports provided
Misunderstanding of the charts
My solution provided:
Clear navigation which mimic's what users are used to using while visiting websites online
Categorising of reports with the use of overview pages which group together relevant reports
Clear separation of charts within a page
Clear labelling, headings and summaries in layman's terms
Before and After
Homepage – Before
Homepage – After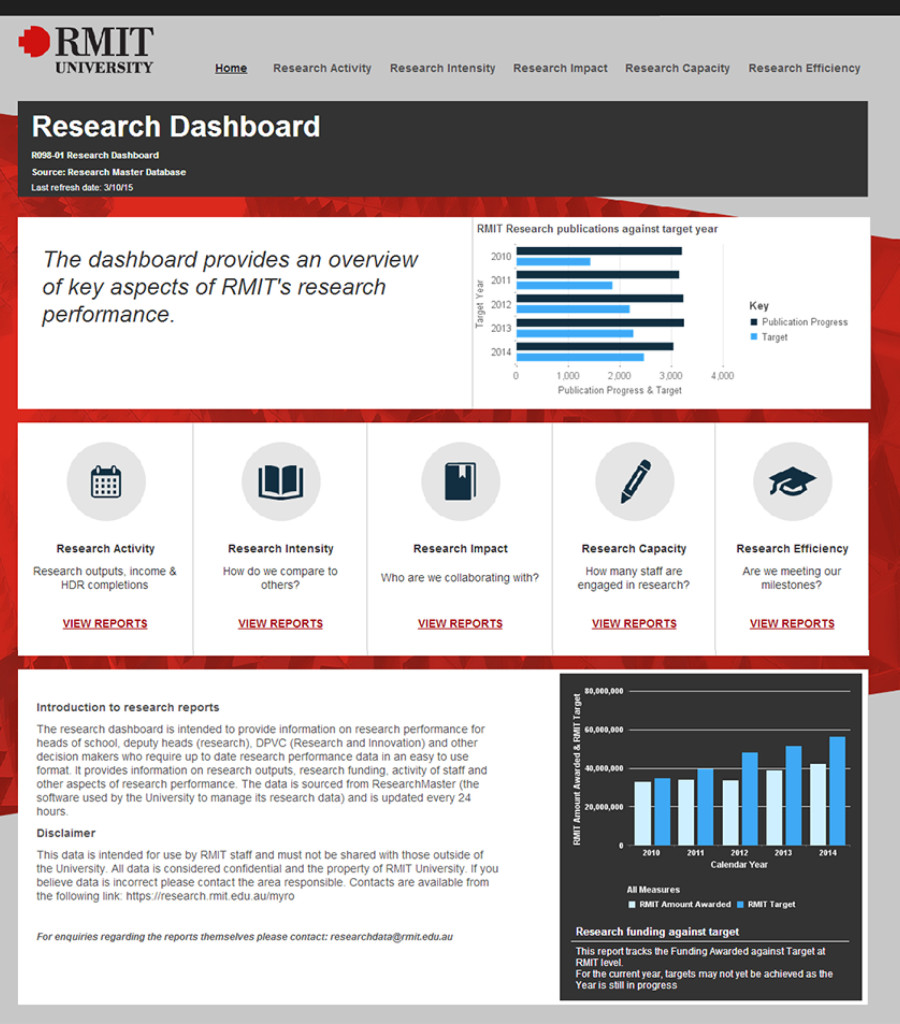 Report Page – Before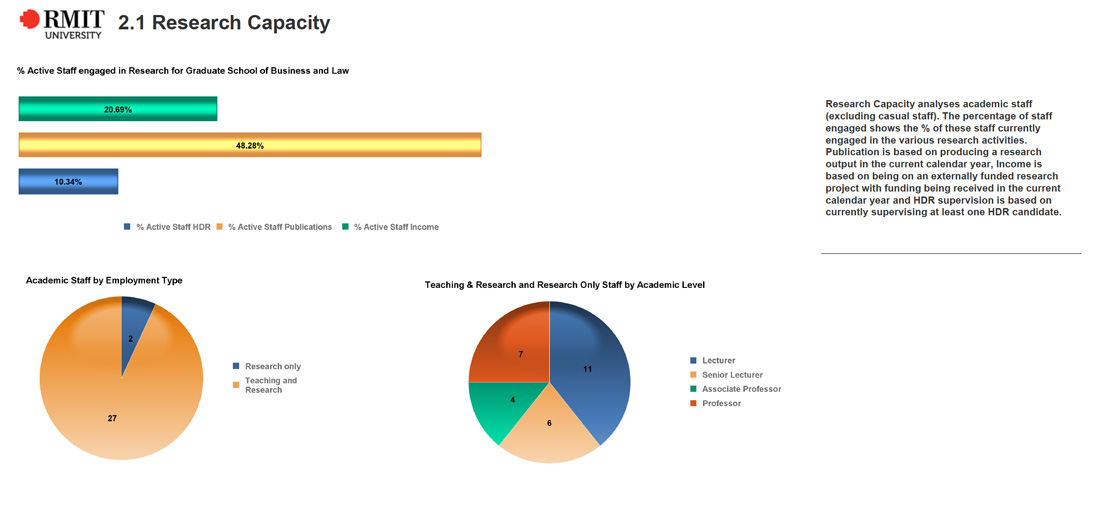 Report Page – After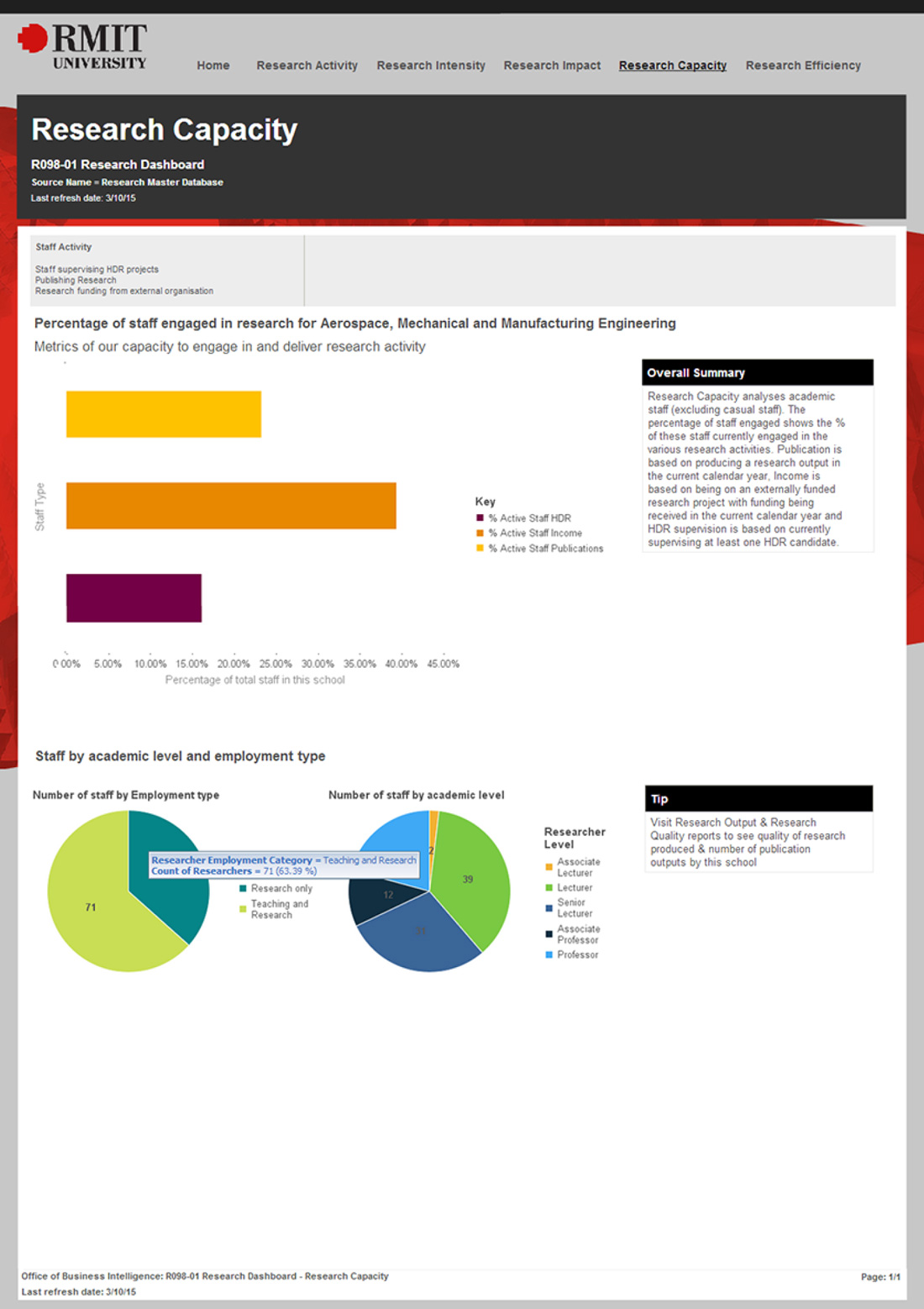 Sitemap
Instead of having all 13 reports listed as they were originally, I used a categorisation to divide up content and make it easier for users to easily see and choose what they need. Hierarchy is used so that reports can be navigated from a home page, and then an overview page. Navigation is used so that users can find where they are located within all the documents – just as is usual in a webpage.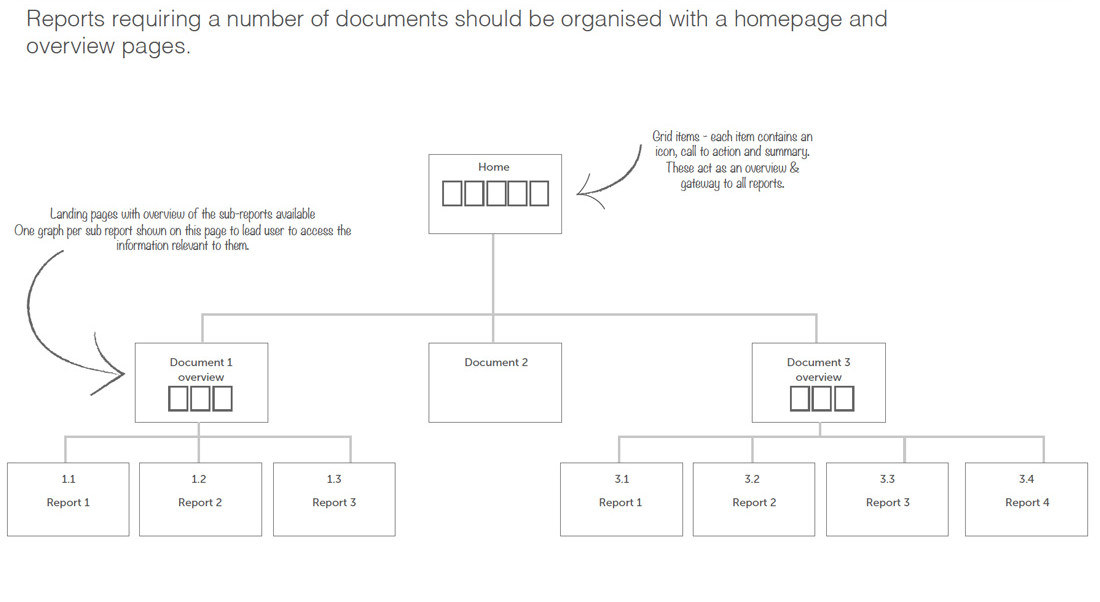 Overview page
Reports are listed in each overview page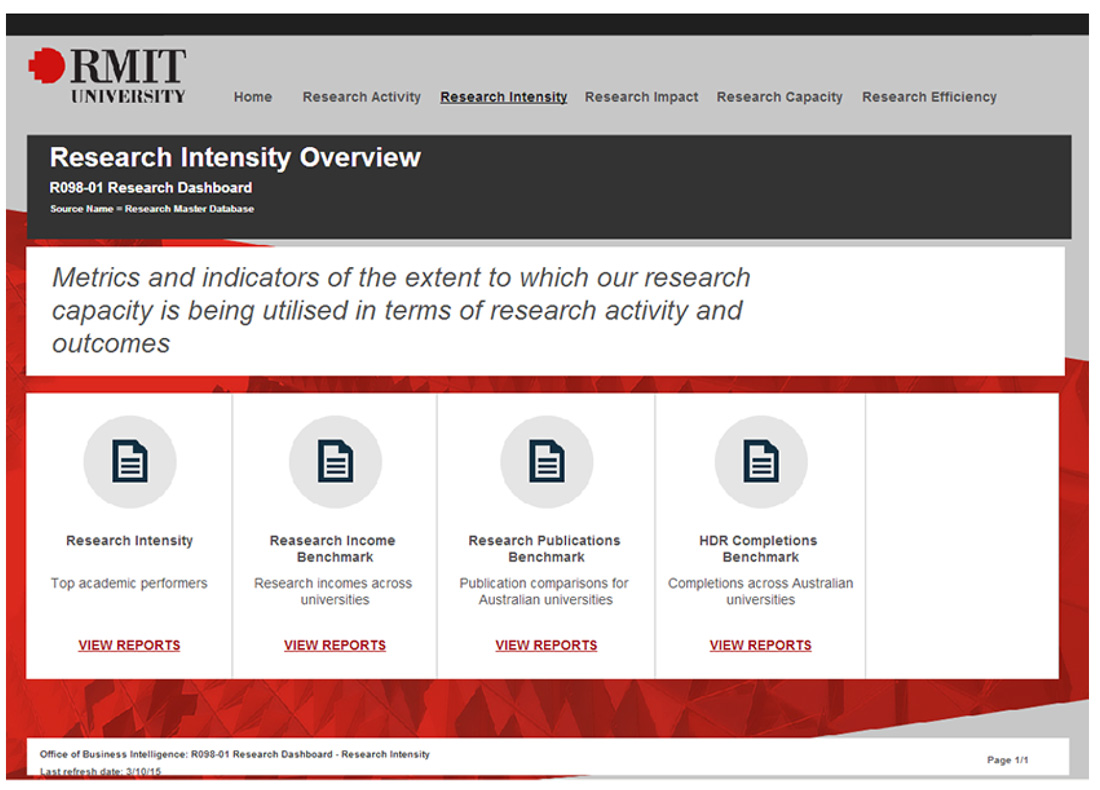 Styleguide
The style guide was created for report developers at RMIT as a way of standardising UX and visual elements. The result was a reference document which gave similar look and feel to reports created for internal customers. Standardising UX in this way gave overall clarity and usability to all reports.
Some items in the style guide may seem like obvious things to include, but certain key items were often missing in the reports. Putting together a style guide and a quality assurance checklist helped with making sure those key items were included to help with usability.

Style guide showing fonts